In today's professional landscape, where the majority of tasks are performed while seated in front of a computer, office chairs play an essential role in enhancing productivity and maintaining the health and well-being of workers. Despite this, the importance of a quality office chair is often overlooked. This piece aims to change your perspective on what an office chair should offer.
Beyond being merely a functional piece of furniture, a great office chair combines ergonomics, comfort, and adjustability. The right chair can substantially impact your productivity and health. But the question is, how do you find a chair that ticks all these boxes without breaking the bank?
This comprehensive guide offers direction, equipping you with knowledge about what to look out for, the best places to purchase, and how to determine a good value for an affordable office chair.
Table of Contents
Understanding the Importance of a Good Office Chair
Understanding the Importance of a Good Office Chair
Having the right office chair is incredibly important, not just for comfort, but for productivity and health too. The difference between a good office chair and a less-than-stellar one could be the difference between a focused day at work and a day filled with discomfort and distractions.
Key Elements of a Good Office Chair: Ergonomics, Comfort, and Adjustability
Affordability does not mean skimping on essential features of an office chair. Indeed, a good, affordable office chair should hit several key characteristics: ergonomics, comfort, and adjustability.
Ergonomics is the science that focuses on optimizing efficiency and comfort in a workspace, further alleviating the risk of discomfort and musculoskeletal disorders. An ergonomic chair is designed to support your posture, weight, and use, making it particularly suitable for prolonged sitting periods. It should maintain the S-curve of the spine, thereby reducing strain and protecting your spinal health.
Comfort is another crucial aspect. Employee comfort can markedly influence the quality of work and productivity. A comfortable chair can help one remain alert and energized, while discomfort can lead to restlessness, decreased focus, and inefficiency.
The last critical element is adjustability. No two bodies are the same, so it's important to have a chair that can be tailored to the individual's body size and shape, as well as the nature of their work. This means adjustable seat height, depth, and tilt for optimal leg and back positioning. Some chairs also offer adjustable armrests and headrests for better neck and hand support.
Achieving Affordability Without Compromising Quality
Office chairs might seem like a substantial investment, but there are numerous high-quality, affordable selections on the market. The importance of a good chair shouldn't be overlooked, as settling for a cheap chair can negatively affect your comfort and productivity—and even your health—in the long term.
Striking the right balance between cost and quality is key in this decision. Take the time to research the chair's features, read customer reviews, and ascertain your specific ergonomic and workspace needs before you finalize your purchase. Remember, investing in an excellent office chair is also an investment in your productivity, health, and overall well-being.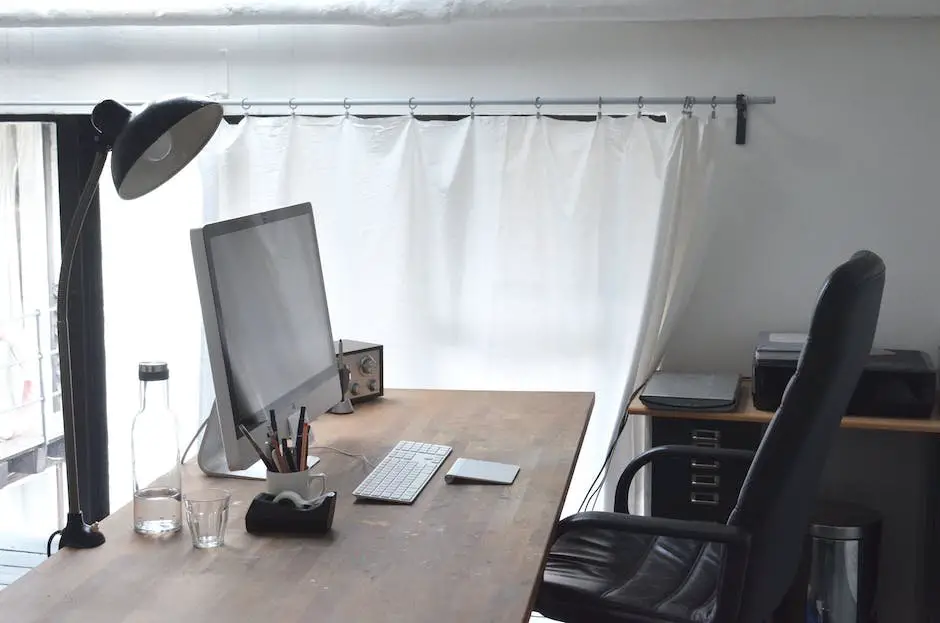 Guide to Buying an Affordable Office Chair
Decoding Essential Features of an Economical Office Chair
Choosing an affordable office chair doesn't mean you need to sacrifice comfort, adjustability, or lifespan. You'll find many options in the market that successfully fulfill all these requirements. When buying, focus on three primary features: comfort, adjustability, and durability.
Comfort takes precedence. Seek chairs with an ergonomic design that follows the natural curvature of your spine. The seat should be broad enough and furnished with high-resilience foam padding to ensure premium comfort. Ensure that the backrest provides significant support to your lower back to prevent straining or discomfort.
An adjustable office chair equates to a comfortable one. Your ideal economical chair should allow for adjustments in height, backrest tilt, and positioning of armrests. Such functionality guarantees a customized fit for users, regardless of their body size, shape, or seating preference.
Establishing durability can be a challenge when working within a budget. In such scenarios, indicators like quality of labor, type of fabric, and construction materials of the base and chair itself can provide insight. Materials like steel and aluminum are generally durable, while the fabric should be thick and preferably resistant to wear and tear.
Where to Buy Affordable Office Chairs
When it comes to buying affordable office chairs, both online and in-person options abound. Sites like Amazon, Wayfair, and Overstock provide numerous choices to fit your budget and aesthetic preferences. They also provide user reviews that can help judge the actual performance and quality of a chair.
For physical inspection before purchase, you can check in stores such as IKEA, Walmart, or Office Depot. These places often have chairs on display, so you can try them out before deciding.
Buying second-hand is another way to secure a quality office chair at reduced costs. Websites like Facebook Marketplace, Craigslist, or even local thrift stores can sometimes offer excellent bargains.
Remember cheap doesn't necessarily equate to value for money. Always check for warranties and return policies just in case the chair doesn't meet your expectations or needs.
Pinning Down Value While Shopping for Office Chairs
Multifarious considerations redefine the term 'value' when shopping for office chairs. Factors like the quality of materials used, options for adjustability, comfort, durability, and supplementary features such as lumbar support, spinning capabilities, and cushioned armrests all add up to the overall value of a chair.
When on the hunt for an economically friendly chair, don't let the essentials slip away. Focus on attributes like ergonomic design and adjustability which directly affect your health and overall productivity. A chair may appear less expensive now, but the long-term health implications and the cost of frequent replacements can outweigh the initial savings.
Stumble upon a chair that meets all needs but is just slightly over budget, view it through the lens of an investment. The upfront cost may seem higher, but the prolonged comfort and durability offered can actually save you the bother of constant replacements. Information from product reviews can throw light on the real-world performance of a product.
In the end, the ultimate value for money is an office chair that marries comfort, durability, and adjustability at a fair price. When you explore the market and compare a variety of chairs on the basis of price and features, you're more likely to find a chair that respects your budget, health, and comfort needs.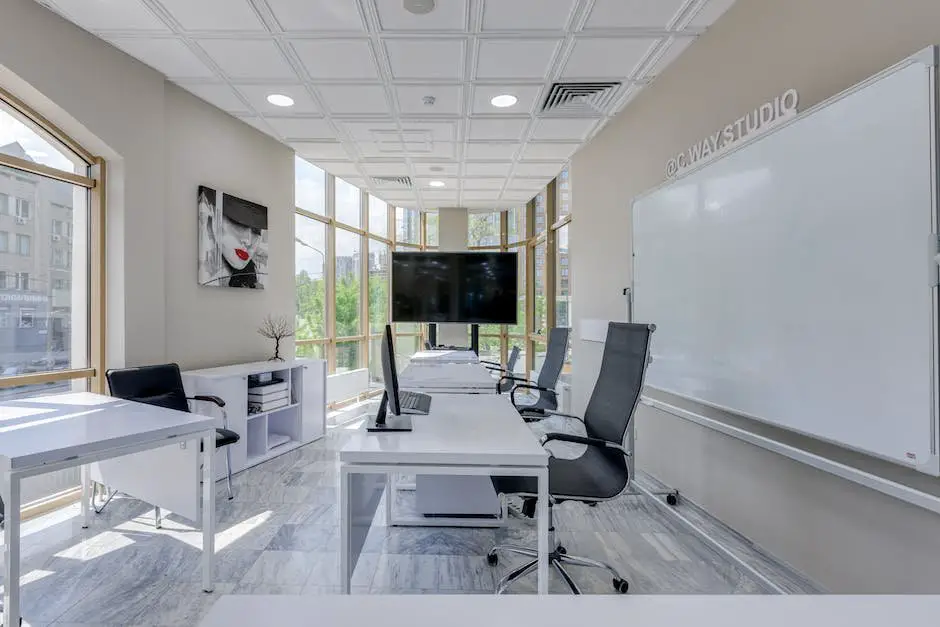 Reviews and Comparisons of Affordable Office Chairs
Interpreting the Term "Affordable" When It Comes to Office Chairs
In the world of office chairs, "affordable" is a term that lives on a sliding scale. Typically, it signifies a sweet spot where good quality meets a reasonable price tag. The quintessential affordable chair should offer superb comfort and durability that doesn't necessitate raiding your piggy bank.
Comfort in Affordable Office Chairs
Comfort is a vital factor when selecting an office chair – especially for those spending long hours seated. An adjustable height feature, good lower back support, and generous padding are essential requirements to look for. Affordable chairs offering these features include the HON Exposure, which comes with adjustable arms, tilt tension, and seat height control, and the Flash Furniture Mid-Back Mesh Chair with a comfortable cushion seat and breathable mesh back.
Durability and Affordable Office Chairs
Affordable doesn't need to mean cheaply made. Take into account the chair's build quality and materials used. High-quality plastic, metal frames, and strong, durable fabric upholstery are indicators of a chair made to last. The AmazonBasics Mid-Back Office Chair is an excellent example of a budget-friendly yet durable option, boasting sturdy dual-wheel casters and a capacity of up to 225 pounds.
Aesthetics and Affordable Office Chairs
Aesthetics, while subjective, play an important role in choosing an office chair. From sleek modern design to classic leather aesthetics – the chair should fit nicely with your workspace decor. The BestOffice Ergonomic Desk Chair impresses with its sleek and modern design, reasonably priced under $100.
Cost-Effectiveness of Affordable Office Chairs
Cost-effectiveness is determined not just by the chair's initial price tag, but also by the maintenance costs and how long it lasts. A chair that offers all the needed features, durability, and a decent aesthetic could be a better buy over the long term than a cheap, low-quality chair that will need replacing sooner. A standout in this category is the Furmax Office Mesh Chair with Lumbar Support. With an original price tag under $60 and built to last, this chair fulfills the definition of cost-effective.
Head-to-Head Comparisons
When comparing affordable office chairs, it's relevant to look at how individual chairs measure up against each other across a spectrum of factors. For example, while the HON Exposure may surpass the Flash Furniture Mid-Back Mesh Chair in terms of adjustability, the latter may be deemed more effective in providing breathable comfort due to its mesh-back design. Ultimately, the choice of office chair will boil down to individual priorities, whether comfort, durability, aesthetics, or cost-effectiveness.
In Conclusion
Finding an affordable office chair doesn't mean compromising on comfort, durability, and style. By carefully comparing different models and keeping your specific requirements in mind, you can find a chair with the right blend of cost-effectiveness and quality that meets your needs.
After exploring the depths of affordable office chair selection, one can appreciate the importance attached to a well-designed and appropriately priced workspace requisite. Asking the appropriate questions, knowing where to look, and understanding a reasonable price point are keys to finding the perfect office chair.
With the numerous options available in the market, and using the in-depth reviews and comparisons outlined, you should be able to navigate your way to a chair that not only suits your needs but also aligns with your budget. Therefore, investing in an affordable, high-quality office chair is not only a prudent financial decision but a commitment to improving productivity and fostering better health conditions in your work environment.