How to choose the perfect reading chair
Ah, the joy of getting lost in a good book! There's something uniquely satisfying about finding a comfortable spot in your home to dive into a great story. But what makes a good reading experience truly complete? A good reading chair!
The perfect piece of furniture can transform your reading experience from average to extraordinary, providing the support and comfort you need to fully immerse yourself in your favorite books.
In this article, we'll dive into the world of good reading chairs and explore how you can find the one that's perfect for you. So, if you're ready to take your reading game to the next level, let's get started!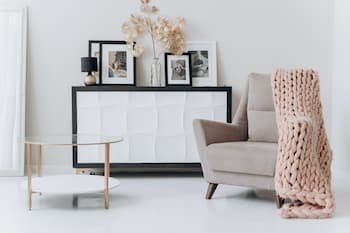 Reading a good book is a favorite way to relax for many people, and a comfy reading chair makes a world of difference. Whether you are searching for a cozy, oversized chair or the perfect, budget-friendly armchair, here are a few things to consider when buying.
Table of Contents
Comfort and support
All of us – at some point – have sat in a chair that was acutely uncomfortable while trying to read. Relaxation and proper support extend far beyond simply enjoying the pleasure of reading. A poorly designed chair can cause back and neck problems, while distracting you from learning or truly enjoying your book. The best reading chairs are designed to offer support to your body and space to set up a laptop or book.
Reading chairs should allow you to comfortably rest after a long day. A place you can unwind, a safe haven from the cares of your world.
Do you enjoy tucking your feet up when reading? Remember to check seat width and depth when buying, look for something with at least 20″ of both. No need to squish in what's supposed to be a comfortable chair.
While your style may or may not include plush seats and many throw pillows, a chair should at least provide the following:
a perfect setting for a new book
ideal comfort & support
snugness
relaxation
attractiveness
if applicable, budget-friendly
Does your favorite chair check those boxes? While there is no one-fits-all chair or 'best' recliner, any cozy chair should cover those basics.
Chair style & Space
A good chair should include the following comfort features:
a deep, wide seat or chair width
curved arms / wide arms
recline feature
back & neck support
firm yet soft cushions
always keep an eye out for chairs with a side pocket, that has extra support built-in, and timeless style.
The deep seat, firm cushions, and curving arm create an enveloping effect, wrapping you delicious satisfaction while providing a solid straight back with excellent support.
Chairs with a high back give a comfortable place to rest your head and reduce neck strain. An essential component if you're planning on working or researching on a laptop for multiple hours a day. Look for a chair with wide armrests especially if you plan on working from home in your armchair.
If kicking your feet up after a long day is important to you, look for an armchair & ottoman set, a lounge chair, or a recliner. The best reading chair will have a decent-sized arm to hold your book, beverage, or snack dish – because all of those should be within reach.
Whether you have a full-on house or a tiny apartment, there is a chair to fit your space. Always measure the area you want your chair and ottoman in before purchasing; you may find that a wide chair may not be such a good idea! Instead, look for a compact lounger or chaise lounge.
A large, vaulted ceiling room, on the other hand, would benefit greatly from oversized furniture or from a collection of mid-sized, high-backed chairs. And, remember, don't overlook small areas where you can create a beautiful reading room. Add a throw pillow, lamp, and a cute, cozy quilt and you have the perfect relaxation reading nook!
Upholstery & Frame Material
With the hundreds – and probably thousands – of materials available, choosing one comes down to personal preference, style, and preferred feel.
An authentic leather chair wouldn't do for a kid's room, but it would look stunning in your home office. True leather upholstery needs proper leather cleaner and care for upkeep, but once that is learned is easy to maintain. Polyurethane or polyester materials are easy to care for and durable. Plus they work great for children and pets alike.
Interior design will dictate to some extent what fabric or material you decide to go with. For a clean, cohesive look, choose a fabric that enhances the space your chair will be in. Now more than ever it's easy to purchase a piece that matches your aesthetic or home improvement plan perfectly.
No matter how beautiful the chair's cover, it's only as good as the frame beneath it. How often will the chair be used? And by who? A delicate, historical piece may look amazing in your living room, but will it withstand the daily bombardment of pets or children?
Metal frames can be painfully annoying to maintain if they are not used frequently. but, they do provide plenty of strength while keeping a chair light and easy to move.
True hardwoods are gorgeous and highly durable. They maintain their character and charm for many, many years, hence the reason historic, solid wood pieces are so sought after. But, hardwood frame chairs often come with a hefty price tag. Alternatively, manufactured wood is a relatively cheap material, but can be weak and of low quality.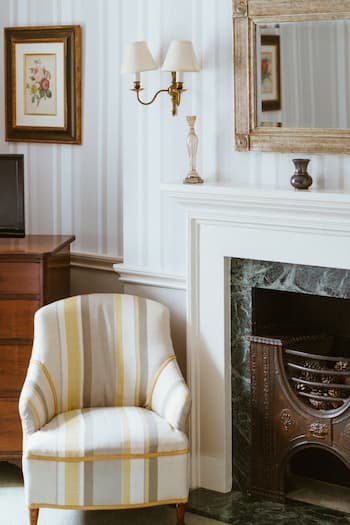 FAQs
Even though we've talked about 'reading chairs' this whole time, it's a funny classification. Because there isn't actually a furniture standard for them. Have fun with it!
What is the perfect chair, and should I consider the Jummico Fabric recliner chair?
The one you are comfortable most in is the right chair for you. For some, that means a high-backed chair & ottoman, while for others, it's an overstuffed lazy boy. Head over to your local IKEA or furniture store and spend some time trying out different styles. Remember, a stylish, comfy chair doesn't have to cost an arm and a leg. For example, take the Jummico Fabric recliner chair – it's an adjustable recliner with a clean, modern design. Yet, it is very reasonably priced and won't break the bank.
Should a reading chair have arms?
Yes! The chair arm is what helps to support you, your book…and your snack bowl. Of course, a small table could provide a spot for a cup of coffee or snacks, but it won't offer support for you. An armchair is what you curl up in. That's hard to do in an armless chair.
What are reading chairs?
As defined by Mirriam-Webster: a chair with a narrow back, high short arms, a small slanted shelf attached to the top of the back, and a seat designed for straddling and for permitting one to sit facing the shelf. Nowadays, a reading chair brings more pleasant designs to mind. Such as cozy, oversized chairs and slightly more regal – yet still comfortable – cushioned, high-backed chairs.
What is the best fabric I should be looking for?
Polyester, polyester blends, microfiber, and olefin are all excellent choices for high-use chairs. They wear well, are easy to clean, and can handle regular usage.
Leather is a highly durable choice as well, but not ideal where pets are allowed and require a mild soap for cleaning. Leather chairs are great choices for office or adult seating spaces.
What do the different terms mean? Overstuffed, lounge chair, recliner?
Overstuffed: a cushy, soft, armchair that envelopes you like a hug. This was probably your Grandpa's favorite chair.
Lounger: this term is used for many different styles of chairs, but frequently means a chair that allows for a relaxed, slightly reclining position where your feet can be tucked up beside you or out in front, resting on an ottoman. The chair is in a fixed position, versus a recliner where the chair moves from a seated to a reclined position.
Recliner: an upholstered armchair that can tilt backward, and generally have a footstool which pops up simultaneously.