When it comes to office furniture, one size certainly doesn't fit all, especially for the taller populous. Given that most standard office chairs are designed with the average height in mind, these pieces may not provide the necessary support and comfort for the taller individual.
It is crucial to recognize the need for chairs uniquely tailored for tall people. After all, the right office chair can significantly influence productivity, health, and overall work experience.
Our discussion will explore the challenges tall individuals face with standard office chairs, highlight the essential attributes of an ideal office chair for tall individuals, and give in-depth reviews and comparisons of the top chairs presently in the market for tall people.
Understanding the Challenges of Tall People in Standard Office Chairs
Table of Contents
Understanding the Challenges of Tall People in Standard Office Chairs
People of above-average height often struggle to find comfort in standard-sized office chairs. One primary issue revolves around backrest height. Designed for individuals of average height, most standard office chairs typically fail to provide adequate back support to taller individuals. This lack of support can lead to discomfort and potentially serious issues involving spinal alignment over the prolonged periods of time people tend to spend in their office chairs.
Another significant issue for tall individuals pertains to seat depth. The majority of office chairs are created with the average-bodied person in mind. As a result, the seat depth of a standard office chair is often inadequate for a taller person, resulting in poor leg support. In addition to discomfort, inadequate leg support can lead to circulatory problems due to the potential for blood flow restriction.
The overall lack of adjustability in standard office chairs also poses a challenge. Being able to adjust a chair to perfectly fit the body is key to minimizing discomfort and avoiding long-term health complications. For tall individuals, this often means needing the ability to adjust elements like the chair height, backrest, seat depth, and armrests to accommodate their needs. Unfortunately, many standard office chairs don't offer these adjustment options or don't have a range that accommodates taller individuals.
Real-life experiences of tall individuals echo these challenges. For example, John, a 6'4" project manager, often finds himself hunching in his chair due to a low backrest. He frequently suffers from backaches, especially after long hours of meetings. Similarly, Sarah, a 6'1" graphic designer, says her feet dangle uncomfortably because her chair doesn't adequately adjust to her height.
Embracing Office Chairs Designed for Taller Individuals
Understanding the unique needs of taller individuals, a rising segment of the market is honing in on creating specialized office chairs especially engineered for them. These custom-tailored chairs not only possess longer backrests and deeper seats but also a wider array of adjustment capabilities. Going beyond basic improvements, they often feature added amenities like footrests and headrests to ensure extra support and correct posture, mitigating physical discomfort due to height.
The latest generation of office chairs is innovatively designed by those with deep-rooted knowledge in ergonomics who know that a chair for taller individuals requires more than just expanding its dimensions. These chairs are the outcomes of an insightful approach focusing on the common and specific needs faced by tall people.
As a result, it becomes essential for taller people to think about these specialized office chairs. Although these chairs might seem a bit pricey, their positive impact on posture, productivity, and comfort makes them a worthy investment.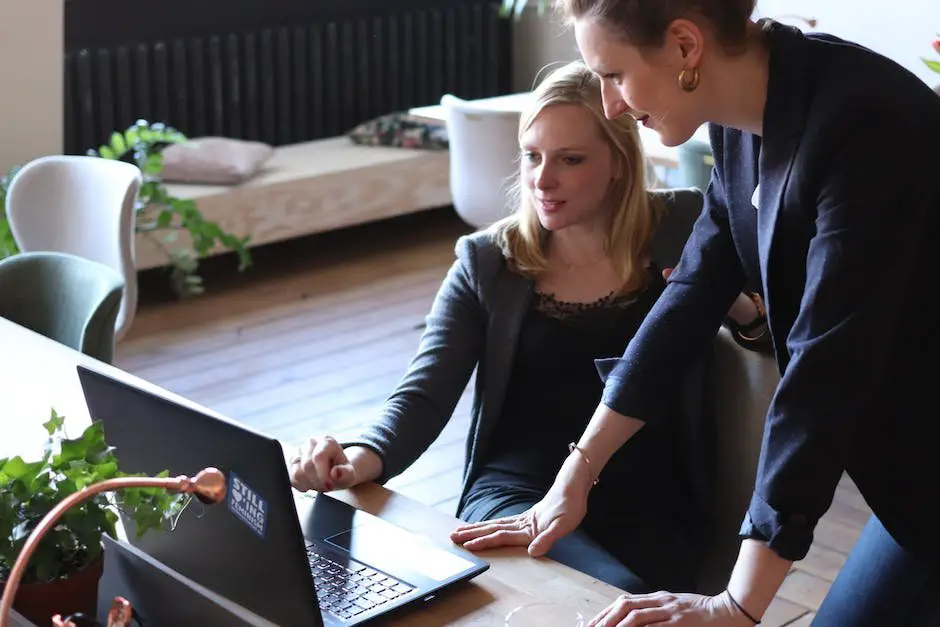 Key Features of an Ideal Office Chair for Tall People
Understanding the Importance of Adjustable Features
One of the key features every office chair must possess, especially one meant for tall individuals, is adjustability. The chair's height should be easy to modify, usually achieved through a pneumatic lever or a similar device. The ideal setting allows the user's feet to rest comfortably on the floor without causing knee stress. Typically, the optimal height ranges from 15 to 22 inches off the ground, depending on the user's height.
Beyond the chair's height, the depth of its seat—referring to the distance from the front edge to the back of the seat—must also be adjustable. Too deep a seat might exert undue stress on the back of the knees while a too shallow one may end up not properly supporting the thighs. In the case of tall individuals, they often require a deeper seat for necessary support and comfort.
Tall Backrests and Adequate Lumbar Support
A tall backrest is crucial for tall individuals because they offer support to the entire back. The backrest height, like the seat, should also be adjustable to match the user's height. In particular, it is critical that the chair provides lumbar support, which is the lower part of the backrest designed to align with and support the lumbar spine's natural inward curve. Lack of this support leads to an unhealthy posture and back pain. For tall users, the lumbar support should be height-adjustable to properly fit their longer torsos.
High Weight Capacity
Office chairs for tall individuals should also have a higher weight capacity. On average, chairs should be capable of sustaining weights of around 250 pounds, although bigger and taller chairs may need to bear weights of up to 500 pounds or more. Ensure the chair you're considering lists its maximum weight capacity, and that it is sufficient for your needs.
Quality Materials and Ergonomics
The choice of materials for an office chair impacts its durability and comfort levels. Higher-quality materials stand up to more prolonged use. For example, a seat cushion made with memory foam will be more durable and provide better support than one made of ordinary foam. Similarly, a chair with a breathable mesh back will help prevent overheating, compared to a solid plastic backrest.
Ergonomics is another critical consideration. An ergonomically designed chair conforms to the user's body shape and supports a healthy sitting posture. It should include adjustable armrests that can be modified to align with the user's elbow height when their arms are at rest, thereby preventing shoulder and arm strain.
Identifying an Ideal Office Chair for Tall People
Height Adjustability
Deep Seating
Ample Backrest Support
Substantial Weight Capacity
Quality, Ergonomic Design
Investing in a chair meeting these criteria not only ensures comfort, but it also promotes good posture during long work hours. This, in turn, reduces the risk of physical strain, contributes towards better health, and enhances work productivity.
Top Office Chairs for Tall People: Reviews and Comparisons
The Serta Big & Tall Executive Office Chair: A Top-Rated Option
Among the numerous options available, the Serta Big & Tall Executive Office Chair scores high among tall users. Competently crafted to support up to 350 lbs. and users with taller builds, this chair is demanded for its superior quality, comfort, and longevity. An outstanding feature of this model is its body pillow cushioning, engineered to deliver a calming seating experience. However, some users have cited that the cushion could lose its fluffiness over prolonged use. Available in an array of colors, this practical chair comes with a one-year warranty and is reasonably priced at around $300.
Flash Furniture HERCULES Series Big & Tall Office Chair
Packed with adjustable features to fit your body, the Hercules Series by Flash Furniture is another exceptional choice. This office chair can accommodate weights of up to 500 lbs., making it suitable for taller and heavier users. Its high back design offers excellent lumbar support, preventing back pain after long hours of work. The chair also comes with a tilt lock mechanism for a customized seating position. However, some buyers have pointed out issues with the armrests; they might not be sturdy enough for some users. This office chair is sold for around $300, with a 2-year parts warranty.
Steelcase Leap Desk Chair with Headrest
As an expensive yet worthwhile investment, the Steelcase Leap Desk Chair with Headrest is designed specifically for taller individuals. Known for its patented Liveback technology that changes shape to mimic the movement of your spine, this chair is quite effective in reducing the chance of back pain. It also comes with an adjustable seat depth to cater to the different leg lengths of taller users.
Available in a vast array of fabric and leather options, this chair is priced at around $1,300. One downside is its price; however, customers praise its long-term durability and comfort. The chair comes with a lifetime warranty as a testament to Steelcase's confidence in its product.
DXRacer Tank Series DOH/TS29/NB
For those who prefer a more modern aesthetic, the DXRacer Tank Series is a fantastic choice. Recognized for its gaming chair design, this option can hold up to 450 lbs. and fits individuals up to 6'7" tall. With an extra high backrest, a wider seat, and a deeper seat depth, it provides enough space and comfort for tall users.
The chair also comes with a tilt mechanism and adjustable armrests and backrests. Priced at approximately $600, the DXRacer offers a blend of value and performance. However, some users find the chair's firmness to be overly rigid for their preferred comfort. The DXRacer Tank Series comes with a lifetime warranty on the frame and a two-year warranty on the parts.
Important Features to Look For
Maximal weight capacity
Adjustable seat depth
Seat width
Backrest height
Lumbar support is also crucial; tall people often suffer from back pain due to improper support. Preference for soft or firm cushions varies among individuals, but make sure to check customer reviews for the longevity of the cushion. Lastly, a good warranty indicates the manufacturer's confidence in their product and gives you a sense of security in your purchase.
Customer Feedback
Customer feedback is a valuable source of firsthand information about product performance, quality, and reliability over time. It's recommended to review the feedback to understand how the chair could meet your unique needs. Some common topics covered in customer feedback include product assembly, comfort level, durability, customer service, and overall value for money.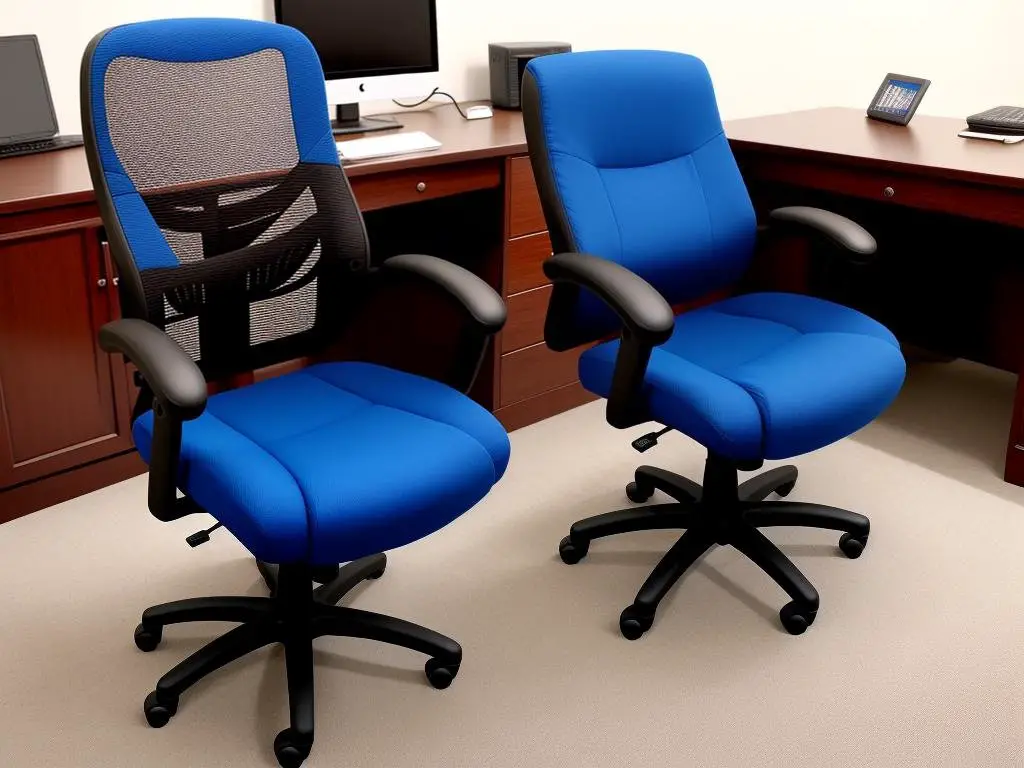 Being tall shouldn't mean settling for discomfort or an ill-fitting office chair. With careful considerations guided by the vital features we've highlighted, acquiring the ideal chair doesn't have to be a tall order, no pun intended.
We've also reviewed and compared the top office chairs to set you ahead in your subsequence of making an informed purchase decision. True comfort and productivity arise from a chair designed to meet your specific needs.
Regardless of your height, everyone deserves to work, create, and innovate in an environment that ensures they are best supported, and this certainly extends to the chair you sit in.