Herman Miller chairs are a smart investment for anyone looking for comfort, ergonomics, and sleek design. But with all investments, some questions such as: how long do Herman Miller chairs last?
Fear not, as we are here to give you a comprehensive guide to arm you with all the facts and figures you need to make an informed decision. Whether you are planning to revamp your home office or a commercial space, read on to discover how long your Herman Miller chairs can last and how to extend their lifespan.
When it comes to office chairs, the old adage "you get what you pay for" is generally true. Higher-end chairs are typically more comfortable and durable than their budget counterparts, meaning they'll last longer and provide greater value for your money in the long run. Of course, not all expensive chairs are created equal, and there are plenty of lower-priced options that are still built to last.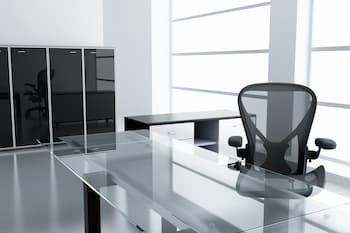 When shopping for an office chair, it's important to consider both the price tag and the construction. Pay attention to things like the type of fabric used, the strength of the frame, and the quality of the cushions. By taking the time to find a well-made chair, you'll be able to enjoy years of comfortable seating without
Table of Contents
How Long Should a Herman Miller Chair Last?
Herman Miller chairs are definitely worth the investment, with a few extra bucks you get the best comfort for your back and spine. The duration for which Herman Miller chairs last really depends on how you use them and how well you maintain them.
However, on average, Herman Miller chairs last around 12 years with proper usage and maintenance. So if you are looking for a Herman Miller office chair, go ahead and make the purchase because you will not regret it!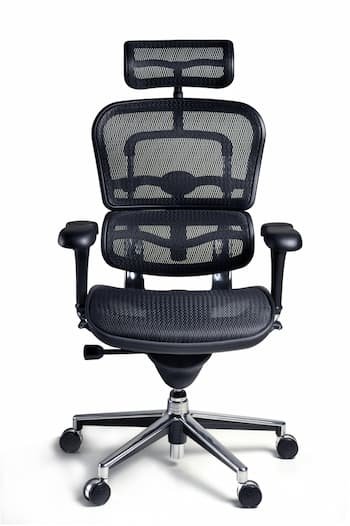 How Long Do Herman Miller Chairs Last?
Herman Miller chairs are well-known for their quality and durability. The company offers a 12-year warranty on all of its products, but the shelf life of a Herman Miller chair can vary depending on its size, design, and use.
The most popular Herman Miller office chairs include the Embody chair, the Celle chair, the Sayl chair, the Eames lounge chair, and the Setu chair. All of these chairs have a 12-year warranty. However, mesh or leather chairs typically only have a shelf life of 10 years. Cheap mesh chairs may only last 1-2 years.
Although Herman Miller office chairs are quite expensive, they are considered good investments because of their longevity. Proper care and maintenance of your Herman Miller chair can help extend its life
How Long Does A Herman Miller Aeron Chair Last?
Herman Miller Aeron chairs are a popular choice for office furniture, and for good reason. These chairs are designed to be comfortable and durable, and they can last for many years with proper care.
The exact lifespan of an Aeron chair will vary depending on how often it is used and how well it is maintained, but some customers report that their Herman Miller Aeron chairs last for 12-15 years or more.
With its sleek design, lumbar support for back support, angle adjustment, and adjustable features, the Herman Miller Aeron chair is a great investment for any office.
Do Herman Miller Chairs Wear Out?
Herman Miller chairs are designed for comfort and durability, but like all furniture, they will eventually show signs of wear and tear. Depending on how often the chair is used, it can last anywhere from a few years to a decade or more.
The key to prolonging the life of a Herman Miller chair is proper care and maintenance. Regularly dusting and vacuuming the chair will help to remove dirt and debris that can wear down the fabric and cause premature aging.
In addition, using a stain-resistant protector will help to keep the upholstery looking new. With proper care, a Herman Miller chair can provide years of comfort and support.
However, like all office chairs, they can wear out quickly if they are used regularly. This is because the padding and upholstery on the chair can start to break down over time.
Additionally, the chair's mechanisms can also become worn with regular use. As a result, it is important to inspect your Herman Miller chair regularly to make sure that it is still in good condition.
If you notice any damage, then it is best to replace the ergonomic chair so that you can continue to enjoy its comfort and support.
Are Herman Miller Chairs Worth the Money?
Herman Miller chairs are definitely worth the money. They are ergonomic chairs that come with a life cycle. The company prioritized safety performance and long-term reliability. The chairs use quality materials that are genuine Herman Miller products.
Overall, the chair is a great investment because it provides comfort and support that other brands cannot provide. Customers have also said that the customer service is great, and they would recommend the product to others.
How to Take Care of Your Herman Miller Chair?
Herman Miller chairs are some of the most comfortable office chairs available on the market. They are well-constructed, and stylish, and provide support for your back and spine. However, like all furniture, Herman Miller chairs need to be properly cared for in order to stay in good condition. Here are a few tips on how to take care of your Herman Miller chair:
make sure to dust your chair regularly with a soft cloth; this will help to keep the fabric clean and free of dirt and debris.
every six months or so, you should inspect the chair for any loose screws or bolts; if you find any, tighten them up with a screwdriver or wrench.
depending on the type of fabric your chair is upholstered in, you may need to vacuum it occasionally.
if you spill something on your chair, be sure to clean it up immediately; this will help to prevent stains from setting in.
By following these simple tips, you can help to ensure that your Herman Miller chairs last for many years to come.
Signs That Your Chair Needs Replacement or Repairs
The average person spends a significant amount of time sitting, so it is important to have a comfortable and supportive chair. However, over time, chairs can become worn and start to show signs of wear and tear.
If you're not sure whether your chair needs to be replaced or repaired, here are some key things to look out for. One of the most obvious signs that your chair needs to be replaced is if it is starting to sag or droop. This can be a sign that the supporting structure is weakening and is no longer able to provide adequate support.
Another clear indication that your chair needs to be replaced is if the upholstery is ripped or torn. Not only does this look unsightly, but it can also be uncomfortable and make it difficult to sit in the chair for long periods of time.
If you notice any of these signs, it's important to replace your chair as soon as possible.
Conclusion
Herman Miller chairs are a great investment for your office or home.
With proper care, they can last for many years. However, if you start to notice signs of wear and tear, it's important to take action and replace or repair your chair.