Are you in the market for a new office chair and stumbled upon the infamous Herman Miller brand? Maybe you're wondering, "Why are Herman Miller Chairs so expensive?" Well, allow us to unlock the mystery! In this article, you'll discover what makes these chairs so highly sought-after and explore the benefits that justify the cost.
They say that you get what you pay for and you can trust that if you opt for a Herman Miller chair you will be paying a hefty sum. This may have you wondering why these chairs are so expensive and if they are worth the dent in your wallet.
Understanding why and the reason Herman Miller chairs cost so much will help you to see their value.
Herman Miller chair's high cost is attributed to some of the following reasons:
A 12-year long warranty Herman Miller in the chairs comfort and quality parts and customer service
Adjustable supports
Herman Miller Inc. offers Luxurious ergonomic design in the chair's ability to perform well
Made in the USA with the highest quality chairs materials
These and other reasons contribute to the high cost of these popular chairs.
If you are still on the fence about purchasing Herman Miller products due to their cost, continue reading to learn more reasons why they are worth the money.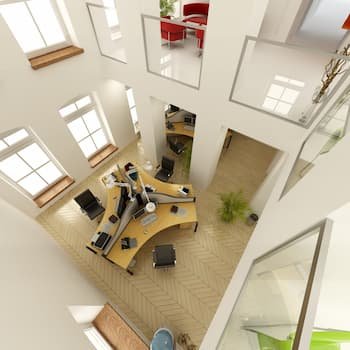 Why Are Herman Miller Chairs So Expensive?
Table of Contents
Reasons for the High Cost of Herman Miller Chairs
Whether you spend a lot of time in front of a desk or a big screen playing your favorite game it's important to be comfortable. Sitting with poor posture for long periods of time can wreak havoc on your neck and back as well as affect other aspects of your health.
Having the right ergonomic chair can make a world of difference which is why Herman Miller ergonomic chairs are so darn popular. The downside to these superbly designed and crafted chairs is the slightly breathtaking cost.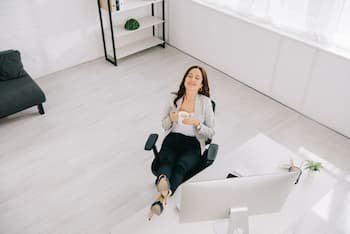 Here we will explore the reasons why these chairs are so expensive so you can decide if you want to spend the cash or keep your sore back.
Adjustability and Customization Options
Whether you are short or tall, wide or small these chairs can be adjusted to hit you in all the right places to keep you comfortable the entire time you are seated.
Health Benefits
When you are sitting with proper posture in a comfortable good chair you will:
Better circulation
Have less stiffness
Less neck and back pain
If you are comfortable and feel better you can focus more on the task at hand whether it be a business proposal or a critical point in your game.
Laser-Focused Quality Control
Quality is everything especially when you are shelling out your hard-earned dinero. The quality control inspectors at Herman Miller thoroughly inspect every aspect of the chair to ensure it meets their high standards.
Made in the USA with Only the Best Materials and Design
Aside from being made in the USA, these chairs are designed with science in mind from world-class designers.
They use high-end advanced materials to construct an ergonomic masterpiece that cradles your body as you work or enjoys your favorite video game.
The feeling of being suspended in a cloud of comfort allows you to truly immerse yourself in whatever you are doing.
Maintain Their Resale Value
Thanks to the great quality and design of Herman Miller Aeron ergonomic office chairs the resale value is fantastic. If you are the lucky owner of one of these chairs and perhaps looking to upgrade or change styles you will not have any difficulty reselling your old used Herman Miller chair so you can offset the cost of your new chair.
Mind-Blowing Warranty and Customer Support
Herman Miller has an amazing warranty that will cover any manufacturing defects/issues for 12 years and a 30-day return policy if you decide it is not for you.
The friendly support specialists will be available to assist you with any unlikely troubles you may have.
Popular With Consumers
Popularity constitutes price which is another reason these chairs are so expensive. If you do any research online you will have to look hard if you want to find a negative review for a Herman Miller chair.
Customers love them and keep coming back with great reviews of the award-winning furniture design. Customers buy Herman Miller chairs because these are high-quality office chairs.
Getting What You Paid For – Unsurpassable Quality
Although the price may be hard to swallow the long-term comfort and happiness that comes from owning a Herman Miller chair will mean that every penny was well spent.
In conclusion, Herman Miller chairs are expensive but well worth every penny compared to the average office chair. If you are able to visit Herman Miller store to browse these specialized chairs from famous furniture designers, you'll be glad you did!
Now that you know everything that goes into making a quality chair the cost is justified. If you spend the majority of your time sitting in a chair you may as well be comfortable and free of pain. 
Also worth reading: How to Dispose of or Recycling Office Chairs?